Company Information
Allows users to search for companies by company name or ticker.
Provides company snapshot and financial information.
Provides company reports such as ratio comparison report and detailed company profile reports.
Allows users to create custom reports.

See the Factiva Business Tutorial for additional information.

To Find Company Information
1. Select the Companies/Markets option.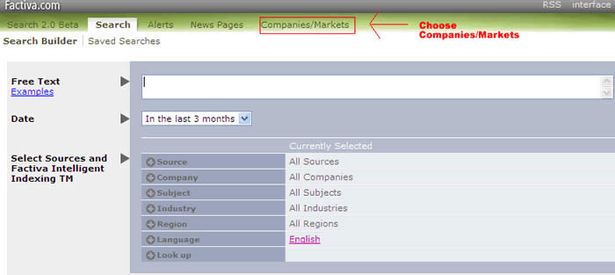 2. Type in company name or ticker.
3. Choose company from results.
4. Choose reports tab.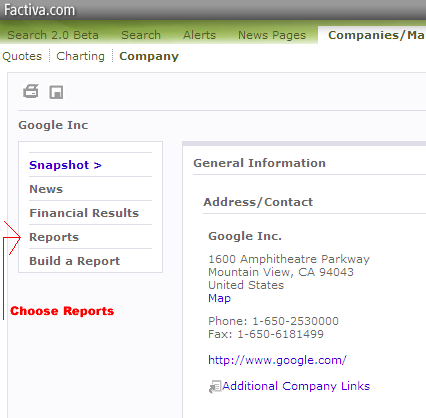 5. Select Company Report.