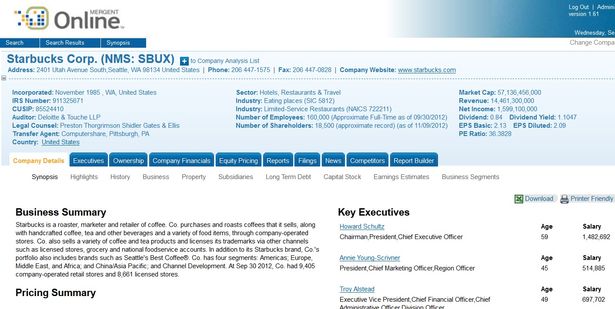 Company Financials Tab: This will provide you with financial statement information as well as ratios. Also includes an option to download financial data into Excel.
Filings Tab: Results are the first 25 filings from the last 90 days. To search for 10K filings, select "Click here for EDGAR Search," select Ticker, type in the Ticker Symbol, select filing type 10K and click on Last 12 months.
Report Builder Tab: Custom reports and comparison reports.
See the Mergent Business Tutorial for additional information.